Gain new followers and make new friends with the Book Blogger Feature & Follow! If this is your first time here, welcome! You are about to make some new friends and gain new followers -- but you have to know -- the point of this hop is to follow other bloggers also. I follow you, you follow me.
The Feature & Follow is hosted by TWO hosts, Parajunkee of
Parajunkee's View
and Alison of
Alison Can Read
. Each host will have their own Feature Blog and this way it'll allow us to show off more new blogs! How does this work? First you leave your name here on this post, (using the linky tools -- keep scrolling!) then you create a post on your own blog that links back to this post (easiest way is to just grab the code under the #FF picture and put it in your post) and then you visit as many blogs as you can and tell them "hi" in their comments (on the post that has the #FF image). You follow them, they follow you. Win. Win. Just make sure to follow back if someone follows you!
Just remember it is required, if you participate, to follow the Features and you must follow the hosts (Parajunkee & Alison Can Read) as a courtesy. How do you follow someone? Well, if you have a preference, state it in your #FF post. A lot of blogs are transitioning to Wordpress in which they do not have the luxury of GFC, so an RSS subscription is appreciated or if you choose an email subscription. If you don't have GFC please state in your post how you would like to be followed.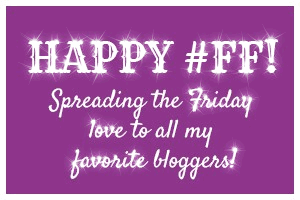 Question of the Week:
Pick a book in your favorite genre that you'd recommend to a reluctant reader.
I have fondness for a variety of number of genres. For now, all I can think of is Marissa Meyer's Cinder. This was the first book I read under dystopian genre, and my love for this genre is only because of this book. No matter what, the novel holds the same kind of appeal for me. So if I'm to suggest a reader a book of my favorite genre, reluctant or not, Cinder would be one of my top choices.
Now for the Follow Fun!
With GFC going the way of the dodo bird for many bloggers, there is no better time to start following blogs via RSS feed. If you use a reader, it would be great if you followed my RSS directly. Or you can also follow me via Bloglovin :)
Merry Christmas! Happy Holidays! What books did Santa stuff your stocking with this holiday season? Do a holiday book haul for us! If you don't celebrate just show off your books that you got this week. Pictures!!!