Book Title:
Gift
Publication: March 27th 2012
by Open Road Media
ISBN: 1453219617
Edition Language: English
*

Received from NetGalley Giveaway*
Blurb:
Daisy has an electrifying secret that could save her life—or kill her.

High school sophomore Daisy Jones is just trying to get by unnoticed. It doesn't help that she's the new girl at school, lives in a trailer park, and doesn't even own a cell phone. But there's a good reason for all that: Daisy has a secret, unpredictable power—one only her best friend, Danielle, knows about.
Despite her "gift" (or is it a curse?), Daisy's doing a good job of fitting in, and a gorgeous senior named Kevin even seems interested in her! But when Daisy tries to help Vivi, a mysterious classmate in a crisis, she soon discovers that her new friend has a secret of her own. Now Daisy and her friends must deal with chilling dreams and messages from the beyond. Can Daisy channel the power she's always tried to hide, before it's too late?
My Rating: 3.5 out of 5 stars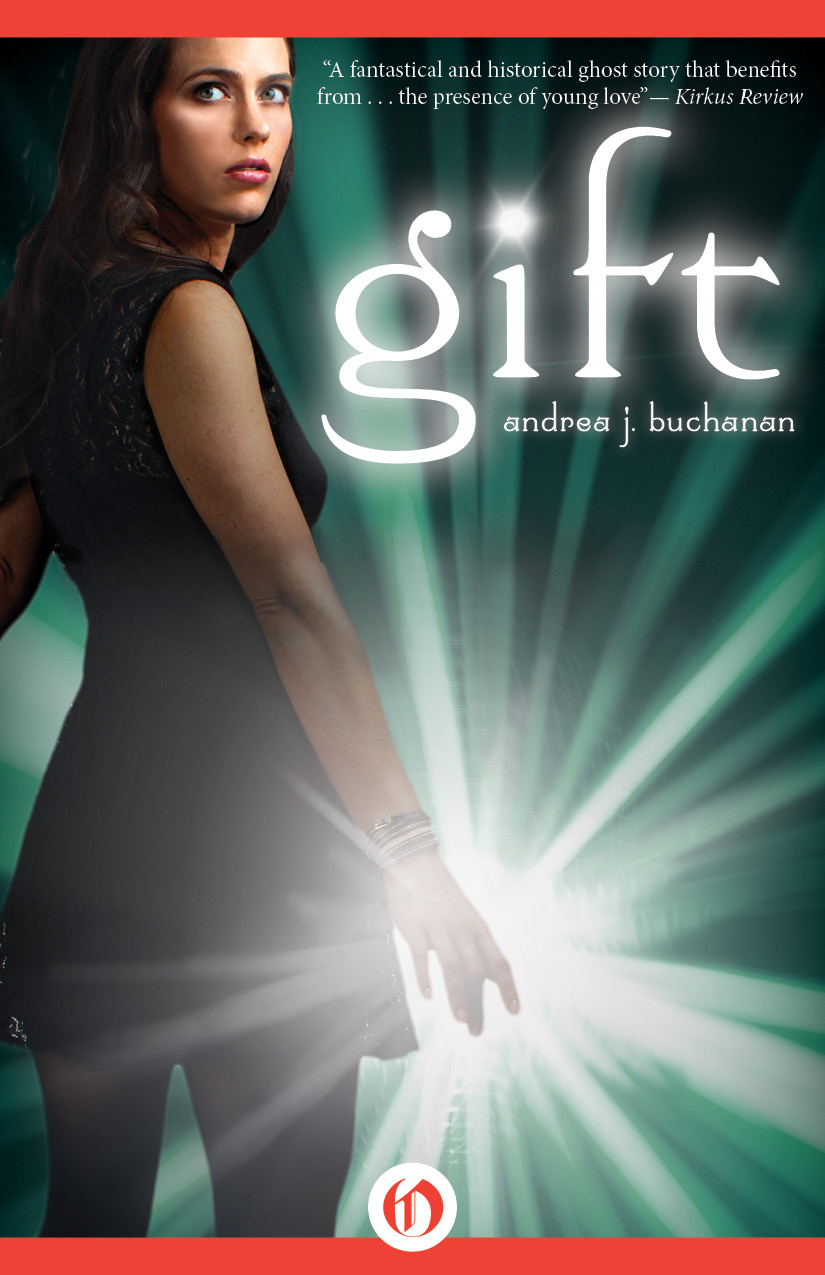 This is the cover of my e-edition
I started this book with a little bit of less enthusiasm than usual, and yet I don't know why. Well maybe the title of the book didn't appeal to me much. It seems to be an appropriate title, related to the storyline but somehow it just didn't seem to fit for me. However I must admit that the storyline proved me quite wrong. As I started going deeper, I realized it really is good story. The only problem to me was that I don't like stretching things up like chewing gums where there is not the need of doing so. In some places of the book, I felt the story being dragged I don't like skipping any part of a book so I had to go through that dragging as well. But I liked the way in which the three lives of the three seemingly normal (with a hint of freak!) characters (along with Kevin afterwards) are developed and intermingled.
"…like it or not, we were, as she said, connected."
About the characters, Daisy seems to be always in trouble with her 'zapping' issues (unless in the end), but to be honest I really liked the idea of her problem with electronic gadgets, wishing I could sometimes have it too, in order to avoid certain things (but then again, I won't be able to use my PC or read e-books can I?)
"I hadn't ever told anyone anything about it, let alone the whole story. And in fact any story I could have told her would only be a halfway story, because the truth is I don't know the whole story myself."
I really liked Kevin, and yet again for no particular reason. I found myself visualizing a cool charming good-looking senior year student when reading the description.
"I don't know what you have, Daisy Jones, but you just saved my life."
And he seems sooooo cute when he talks to Daisy like that!
I also liked Daisy's mom, somewhat reminds me of mine. Such a perfect mom
!
"You simply have a gift, Daisy…And when someone gives you a gift, you say thank you, even if you don't want it."
Of this book of four 'Parts', it's actually Part 3 from where I found 'things' happening and the story taking a pace. There were so much going on around and all, it was amazing!
In the ending, I liked the other 'gifts' of Kevin, Vivi and Danielle but wish Kevin's one was longer. And dude, Danielle is girly, pink ink and all?
Overall a nice read. Recommended.