The Feature & Follow is hosted by TWO hosts, Parajunkee of
Parajunkee's View
and Alison of
Alison Can Read
. Each host will have their own Feature Blog and this way it'll allow us to show off more new blogs!
How does this work? First you leave your name here on this post, (using the linky tools -- keep scrolling!) then you create a post on your own blog that links back to this post (easiest way is to just grab the code under the #FF picture and put it in your post) and then you visit as many blogs as you can and tell them "hi" in their comments (on the post that has the #FF image). You follow them, they follow you. Win. Win. Just make sure to follow back if someone follows you!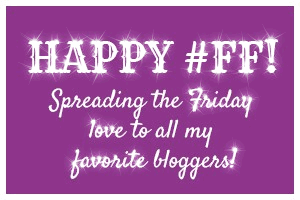 This Weeks's Question
Q: What's your favorite Thanksgiving Day food? If you're not American or Canadian, what is your favorite holiday food?
A variety of food of course. I am a complete foodie and everything my mom makes tastes to me like heaven.On holidays I eat on a loop, first a batch of spicy food (real spicy), then a batch of desserts, and for the whole day it goes on like that. There's this Halwa my mom prepares with carrot, which is like one of the best sweet dishes a human being could ever taste :D And then there are Samosas,there's a possibility you'd become an addict beyond redemption after having them (okay now I'm hungry as hell)
Now for the Follow Fun!
With GFC going the way of the dodo bird for many bloggers, there is no better time to start following blogs via RSS feed. If you use a reader, it would be great if you followed my RSS directly.

Bookselling Time: Go to your biggest bookcases. Go to the second shelf from the top and pick out the sixth book from the left. Handsell that book to us - even if you haven't read it or if you hated it. (if you don't have bookcases, done have six books on one shelf, etc, pick a book at random)